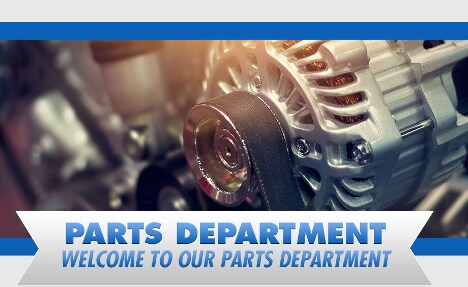 OEM Parts & Service At Flagstaff Nissan Subaru
From sales to auto repair and everything in between, satisfying the customer is the driving force behind all we do at Flagstaff Nissan Subaru. That approach is, of course, reflected in our parts center, where shopping for genuine OEM parts and accessories is easy.
Flagstaff Nissan Subaru's parts department maintains a comprehensive inventory of high quality Nissan & Subaru parts. Our knowledgeable and friendly staff will be there to answer any parts questions you may have. Whether you're the backyard mechanic type or a commercial customer, we're sure to have the part you need or we'll order it and have it ready for you in a timely manner.
Auto Repair And Service You Can Trust
Of course, we realize that the sale is only step one of your Flagstaff Nissan Subaru experience. But you'll find that same commitment to excellence and attention to detail carries over to our service department. Whether it's simple oil changes, a tune-up, new tires or repairs using genuine replacement parts, our professional and skilled technicians will service your vehicle expertly and efficiently.
Cost is always a concern and Flagstaff Nissan Subaru regularly has special offers on service, parts and accessories to ease the impact on your wallet.
The Parts Department at Flagstaff Nissan maintains a comprehensive inventory of high quality genuine OEM parts. Our highly knowledgeable staff is here to answer your parts inquiries. Should we not carry a part for which you're searching, we can always order it for you and receive it within a timely manner.
Request Your Nissan or Subaru Part Below