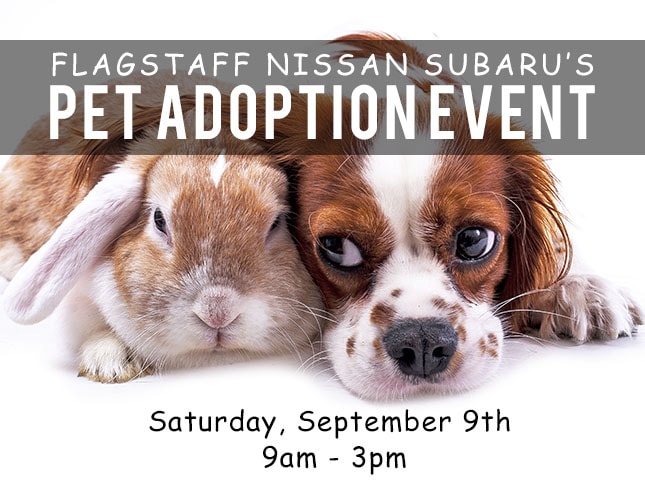 Meet Your New Best Friend
Join Flagstaff Nissan Subaru on Saturday, September 9th from 9:00am - 3:00pm for the Pet Adoption event! We will be serving hot dogs, chips and drinks all day and there will even be a bouncy house for the kids!
Plus, we will have exclusive raffle baskets and booths from area adoption agencies, pet friendly vendors and veterinary clinics. The best part is, all proceeds go to benefit the animals!
Visit Flagstaff Nissan Subaru!
Don't miss out on a dog-gone good time! Mark your calendars, then hurry to the Pet Adoption Event at Flagstaff Nissan Subaru!